Jeanne Jones, Director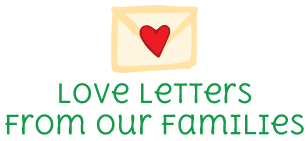 St. Andrew's Episcopal Preschool, founded in 1985, provides two-, three-, and five-day class options for children ages 2 ½ to five years old. Our program is play-based, structured around developmentally appropriate materials and activities, and allows for an environment where each child can grow cognitively, emotionally, socially, physically, and spiritually. Our chapel services and conversations about God are rooted in, but not limited to, our Episcopal heritage, and children of all faiths are welcome in our preschool.
Announcements:
To our Preschool Families:  Week of the Young Child:  Monday, April 24 to Friday, April 28.  We have lots of awesome activities planned with our theme "Community Helpers".
Monday, April 24th: Sundaes on Mondays at 6:30pm.  We hope to see all of our preschool children.
 If you are interested in taking a tour, please call us at (703) 455-8458 or email preschool@standrews.net
2017-2018 Registration: 
Registration is now open to everyone.
Our registration forms can be found here on our website, under "Publications"  or, you can pick up a paper copy in our office.
Our inclement weather policy: When Fairfax County Public Schools (FCPS) are closed due to inclement weather, St. Andrew's Episcopal Preschool will be closed.  When FCPS has a delayed opening due to inclement weather, the preschool will be delayed.  When FCPS opens two hours late, St. Andrew's will also open two hours late (11:15am) and the dismissal time will be moved to 1:15pm.  Please send a bag lunch (nut-free) with your child when there is a two hour delay.  When FCPS close early, we ask that you pick up your child as soon as you hear the announcement.  If possible, an email will be sent from the preschool office.