Jeanne Jones, Director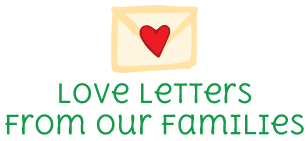 St. Andrew's Episcopal Preschool, founded in 1985, provides two-, three-, and five-day class options for children ages 2 ½ to five years old. Our program is play-based, structured around developmentally appropriate materials and activities, and allows for an environment where each child can grow cognitively, emotionally, socially, physically, and spiritually. Our chapel services and conversations about God are rooted in, but not limited to, our Episcopal heritage, and children of all faiths are welcome in our preschool.
Announcements:
Preschool families with Rising Kindergartners:  Please join us for a special Transition Chapel Service.  
Our rising kindergartners will "cross the bridge".
Tuesday, May 23rd at 9:30am:  Penguin and Fish Classes
Friday, May 26th at 9:30am:  Lions and Polar Bear Classes
UPCOMING:  Fundraiser at Coal Fire.  June 7th, all day long, includes take-out orders too!  20% of the proceeds will go to our Food for Friends program.   Each month we provide a local elementary school with food for kids to take home for the weekend, who wouldn't have food available to them otherwise.  MUST SHOW FLYER AT COAL FIRE.  Please
click here
to show it electronically or to print out.
 If you are interested in taking a tour, please call us at (703) 455-8458 or email preschool@standrews.net
2017-2018 Registration: 
Registration is now open to everyone.
Our registration forms can be found here on our website, under "Publications"  or, you can pick up a paper copy in our office.