Jeanne Jones, Director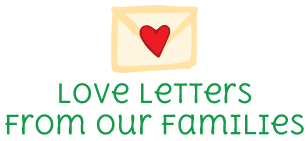 St. Andrew's Episcopal Preschool, founded in 1985, provides two-, three-, and five-day class options for children ages 2 ½ to five years old. Our program is play-based, structured around developmentally appropriate materials and activities, and allows for an environment where each child can grow cognitively, emotionally, socially, physically, and spiritually. Our chapel services and conversations about God are rooted in, but not limited to, our Episcopal heritage, and children of all faiths are welcome in our preschool.
Announcements:
Thursday, November 16th:  Handwriting without Tears progam
Please join us from 7:00pm to 8:00pm to learn how to make Handwriting Fun, Functional and NOT Frustrating.
This event will be presented by Kelly Nyman, who is a St. Andrew's Preschool Teacher and Level 1 Certified in the HTW program.
Adults only, please.  Feel free to bring a friend.
Please RSVP if you plan to attend by either calling at (703) 455-8458 or emailing at preschool@standrews.net
********************************************************************
Please note:  The preschool will be closed from Wednesday, November 22nd to Friday, November 24th for the Thanksgiving holiday.
Safe travels if your holiday plans have you and your family traveling.
********************************************************************
 If you are interested in taking a tour, please call us at (703) 455-8458 or email preschool@standrews.net